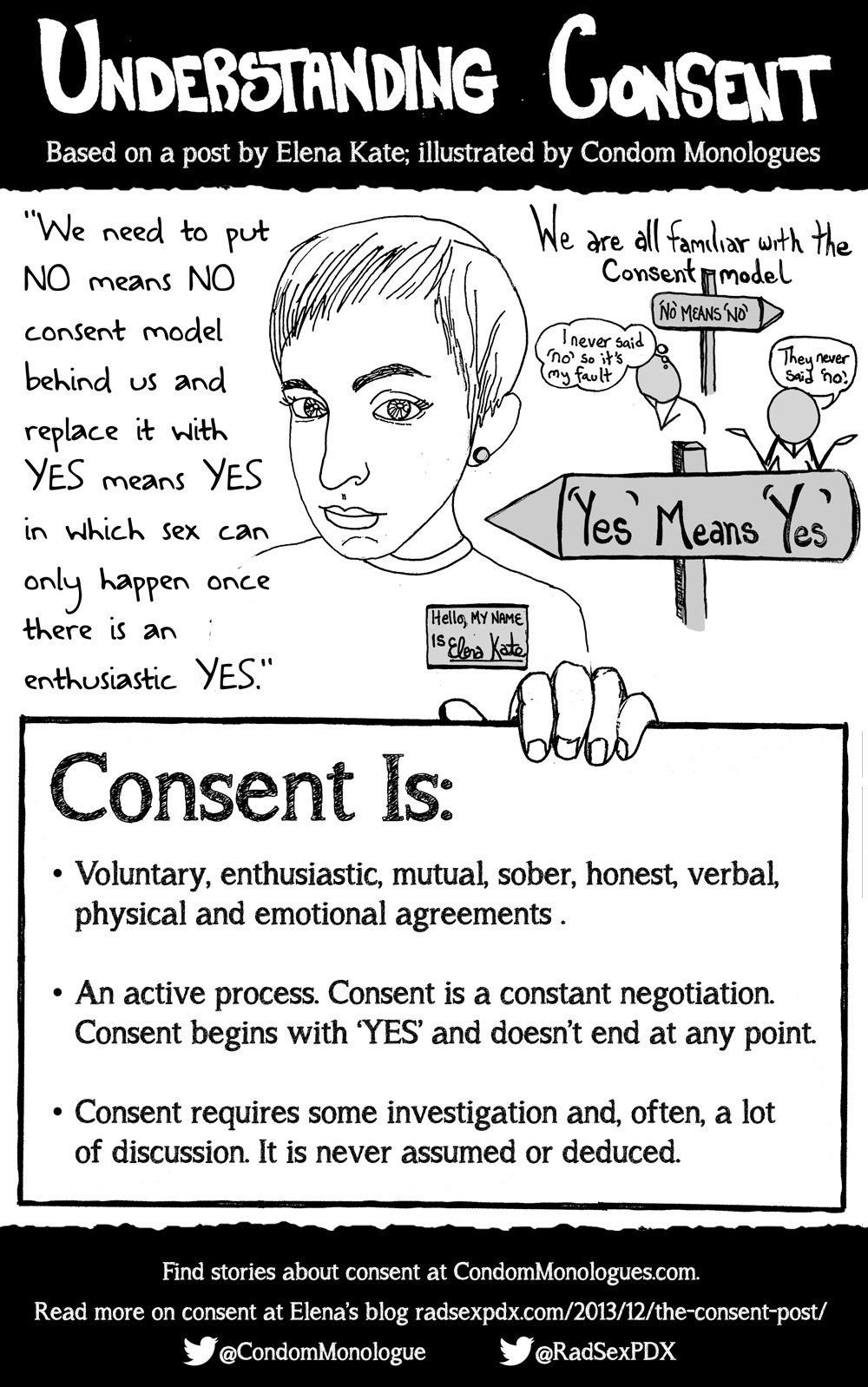 To share this poster, simply copy the HTML embed code below and paste into your blog post, tumblr or anywhere else that uses html:
Let us know how and where you share the poster and we'll swing by.
This poster is inspired by one of the most progressive pieces on consent yet. "The Consent Post" by Elena Kate exposes the inherent problems of the "No means No" approach and re-frames consent as "Yes means Yes". What's more, she goes beyond simple definitions by acknowledging nuances and complexity. It is contrary to what most sex education programs teach (if consent is mentioned at all!); consent is not a single uniform act of permission. Elena writes that consent is an on-going, "cooperative investigation of options, and a careful, considerate selection that is approved and preferred by all parties involved".
What do you think?
Check out more illustrations by the Condom Monologues collective!